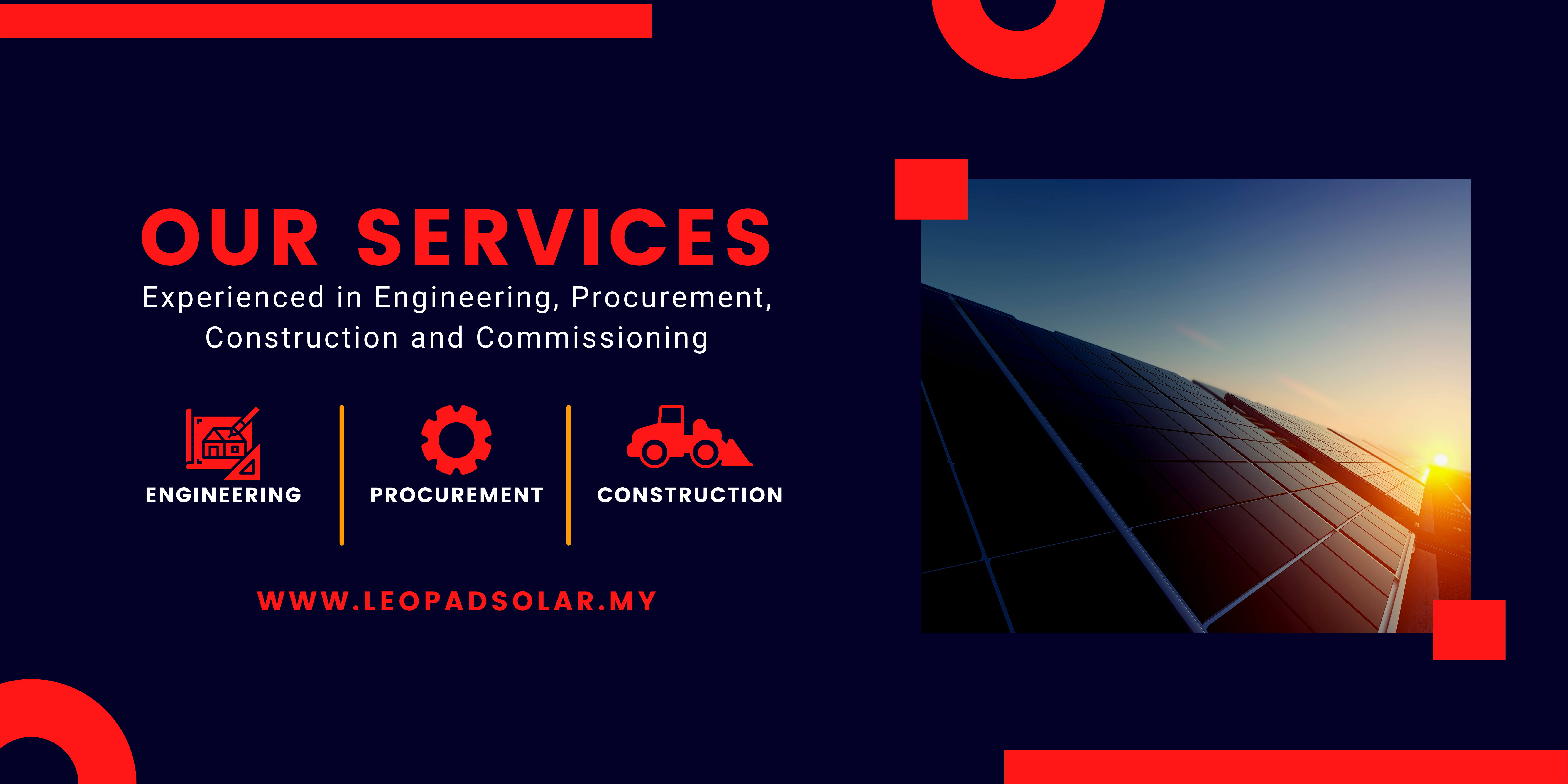 Leopad Group comprises of experienced project management team members who provide continuous quality assurance throughout every Solar Panel project ventured.
Leopad also provides expert management teams and tried-and-tested systems to ensure safety compliance, on schedule programming with the proposed budget.
Leopad can mobilize extra manpower, resources and technical capabilities in time when there is demand raised by the client or projects. Leopad is obligated to abide to all assurances as agreed.
---
Leopad Renewable Energy Sdn Bhd based in Wilayah Persekutuan Kuala Lumpur that currently covers Residential Solar PV Installation in Klang Valley. Since our parent company RM Leopad Sdn Bhd is an Integrated Service Provider, we are going on our fullest effort to provide and officially Registered Photovoltaic Service Provider with SEDA Malaysia. Our parent company is an Registered PhotoVoltaic Investor (RPVI) and eligible to offers Outright Purchase, Power Purchase Agreement (PPA) or Solar Leasing for our clients to have the benefits of Solar Energy.
---
Why Leopad Renewable Energy?
Your One-Stop Solar PV Solution Provider
We are able to provide complete turnkey solutions via LEOPAD group services. We cover from project implementation to O&M services.
Your Reliable Solar Panel Service Provider
We are highly professional and skilled team members. From a stable and strong company with financial Backing from group company. We offer latest technologies in the market to be very cost effective and competitive.
High End Quality and Safety Deliverables
Leopad Renewable Energy commitments to ensure high safety standards adherence LRE committed to ensure client received a high quality equipment's and services at a very competitive price without any compromission to any standards.
After Sales Support
We offer 24 x 7 support and fast mobilization to attend breakdowns. Good relationship with manufacturers for aftersales support and warranty claim services. Yearly auditing during DLP on plant performances to confirm system is preforming at desired targets.
---
ACCREDITATIONS FOR PRE-REQUISITE COMPLIANCE